Certified distributor by DUCO – NPV
North Port Valve
Barcor Inc. is a proud distributor of the number one brand of knife gate valves for the Mining and Pulp and Paper industry.
NPV have been developing new configurations and adding new technology in order to achieve the craftmanship of a top engineer valve that can be useful for tough application such as mining and paper industry.
We offer several different styles of Knife Gate Valves that work in many different applications as well as being able to do custom work due to our in house manufacturing.
We also manufacture our own line of pneumatic cylinders specifically designed to fit our valves.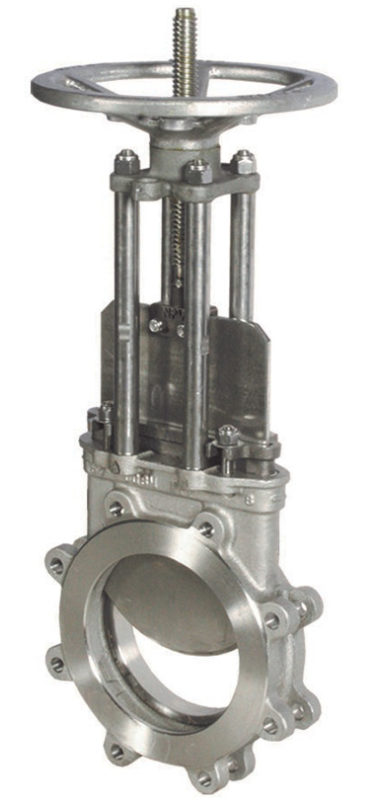 Unidirectional Series 100
1. full guiding of gate throughout the cycle prevents any gate distortion.
2. Extended cycle life of the packing gland.
3. Metal to metal seats meets Class 3 shutoff in liquid service.
4. Unidirectional valve with elastomer seats meets bubble-tight shutoff.
5. All NPV valves are provided with stainless steel lockout.
6. NPV Cylinders can be easily retrofitted in the field
7. Stainless Steel components that prevent damage from corrosion, both internal and external
8. Unidirectional valves available from 2″- 48″ diameter, both metal and elastomer seated.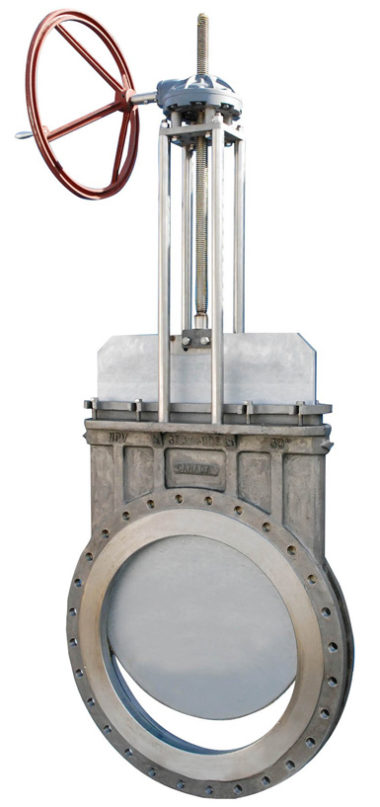 Unidirectional Series 150
Prevents gate distortion in the event of a back pressure
Full guiding gate.
Valve Meets Class shutoff in liquid service.
With elastomer seats meets bubble-tight shutoff.
Stainless steel lockout.
NPV Cylinders easily retrofitted in the field
Stainless Steel components prevent corrosion, both internal and external.
18″-48″diameter, available metal and elastomer seated. Larger diameters available upon request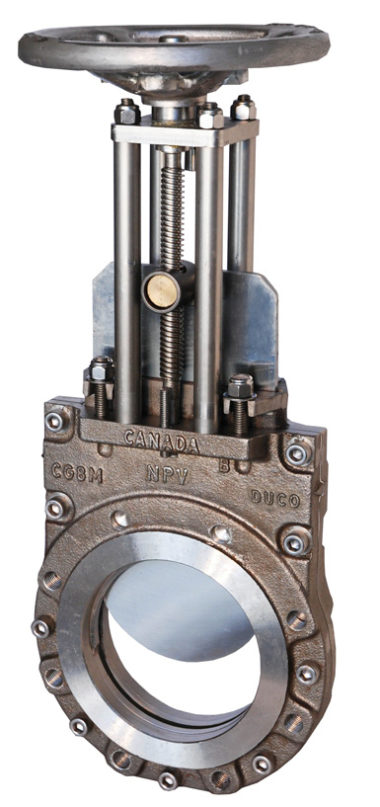 Bidirectional Series 200
Bi-directional bubble tight shutoff.
Prevents de-watering of pulp stock and is ideal in slurries, and other solids handling applications
Precision machined scrapper blades, which extend the life of the packing system
Two-piece body design.
Eliminates rising stem hazard and performs better in high vibration areas
All NPV/DUCO Valve body castings are of 317SS (CG8M)
All external stainless steel construction.
Precision machining of the stuffing box.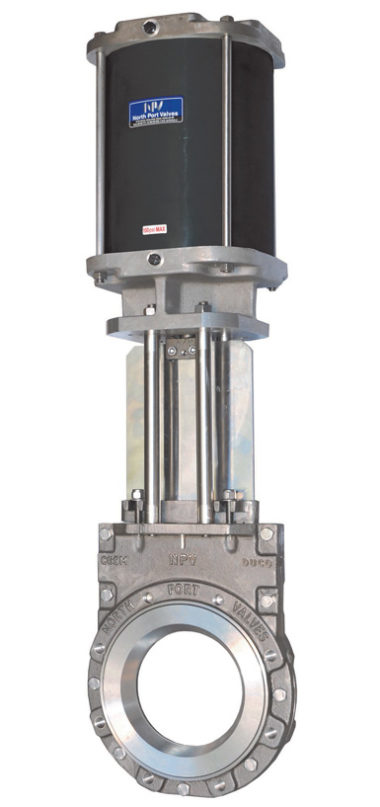 Cone Deflector Series 250
Cavity free body design prevents de-watering.
Heavy solids, slurries and abrasive applications
Precision machined body halves serve as scrapper blades.
Two-piece body design simplifies repair.
Body castings in 317 SS CG8M, Cone deflectors are available in 317 SS, 400SS heat treated and hardened, and polyurethane
Additional Viton O-ring provides for a very dependable and adjustable packing system
Standard perimeter seat or replaceable cartridge seats.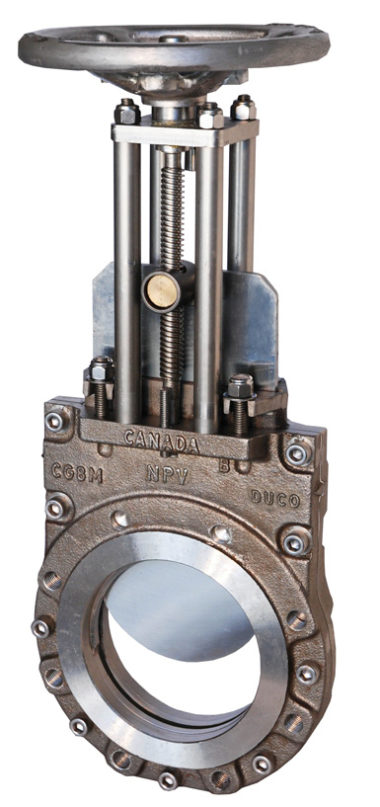 Duco Scavenger Series 300
Eliminates accumulation of solids that can prevent proper cycling.
Hardened gate, hardened seat cartridge, and hardened back up guide for heavy trash applications.
Hardened serrated ring and hardened beveled gate.
Prevent solids from being dragged into packing area when valve is cycled
Can be fully repaired by factory to like new condition.
Supplied with NPV high cycle pneumatic cylinder, limit switch brackets, and stainless steel cylinder lockout.
Gates are chrome plated to reduce friction on packing, reducing valve torque and extending packing life
DUGO Scavenger Valve available in sizes 3″ – 30″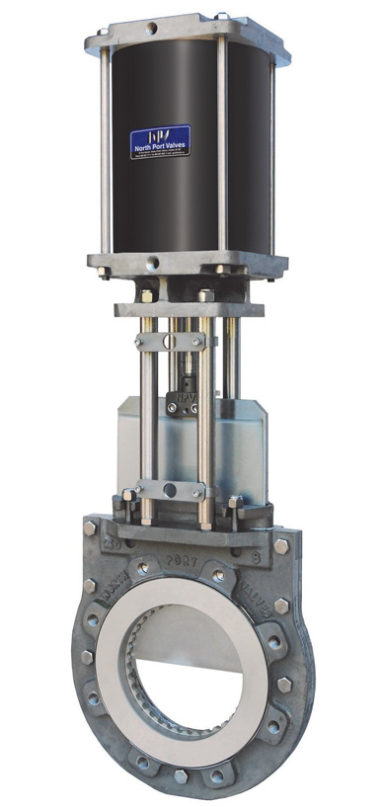 Reject Chamber Series 350
Designed specifically to handle the wire, staples, glass and sand typically found in recycle paper mill reject systems
Body casting prevents accumulation of solids and trash.
Gate, seat cartridge and gate guide are 400SS heat treated and hardened.
Valve design allows for complete factory rebuild.
Chrome plated gates reduce friction and valve torque extending the life of the packing.
Supplied with NPV high cycle pneumatic cylinder, limit switch brackets and stainless steel cylinder lockout.
HD/MD Reject Chamber Round by Round Flanged Valve is available in sizes 6″, 8″, 10″ and 12″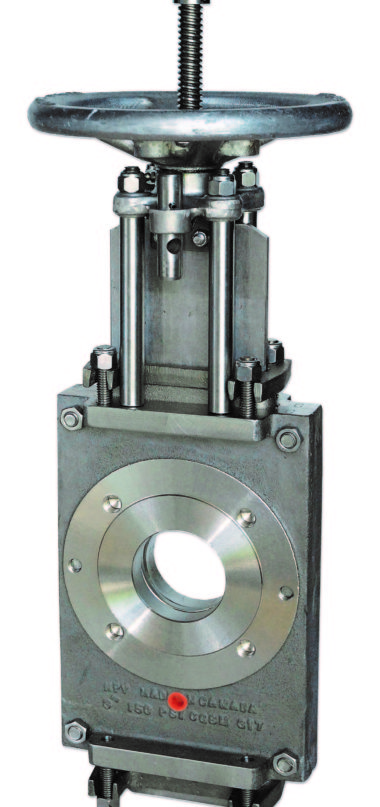 NPV O-PORT Series 400
heavy slurry and scaling applications
Phosphoric acid, green liquor and white liquor applications
Eliminates solids build up between components ensuring proper cycling
Eliminates pressure on packing in fully open and fully closed positions extending packing life
Can be used in large scavenger applications for recycle pulper applications
Positive shutoff bidirectional valve in heavy stock applications eliminates dewatering
Stainless steel construction.
Stainless Steel lockout bar.
NPV O-Port available in sizes 3″ – 30″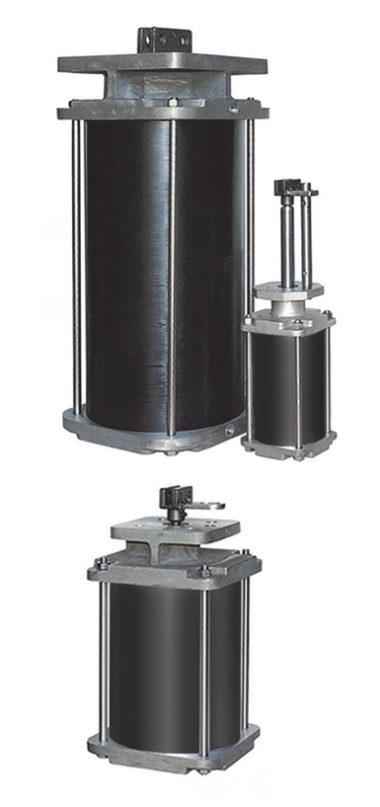 NPV Cylinder Series 600
All knife gates valves are machined to adapt to manual or automated operation.
Cylinder barrels designed specifically for adverse environments
Piston elastomer quad seal.
Longer life and positive sealing
cylinder bridge reduces any side torque and extending seal life
Used on high cycle scavenger valves with threading and pinning the connection
Cylinders are easily field repairable.
NPV Valves are designed to accept a new cylinder or convert manual valve to automated
Due to strong and light weight construction. most installations do not require additional support